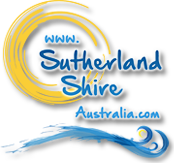 Sutherland Shire, Sydney Australia - Friday, 25 September - 7:29am
News
European Outdoor Film Tour Coming Soon!
Source: Adventure Entertainment
Archived 29 Jan 2020
- Posted: 29 Nov 2019
E.O.F.T. is back with the most inspiring and thrilling adventure films of the year!
The most renowned film event on the European outdoor calendar: The European Outdoor Film Tour (E.O.F.T.) came to Australia and New Zealand for the very first time in 2018, and is back with more this year.
E.O.F.T. features inspirational protagonists with a heartfelt passion for adventure and the great outdoors. Throughout the last 17 years, they've followed one principle: They need no actors, no blue screen, no second takes. Only true adventure. THIS IS REAL.
No script, no actors, no special effects.
E.O.F.T. is seen by more than 250,000 people annually, across 15 countries in 300 locations. Now here screening in locations around Australia and New Zealand. More locations coming soon!
---
European Outdoor Film Tour Sydney Screening
Royal National Park
Date:
11 December 2019
Time:
7:00 pm
Venue:
Audley Dance Hall, Lady Carrington Drive, Royal National Park, Audley
This article archived 29 Jan 2020
Recent News
What's New
Squeaky Dog Theatre Company
Squeaky Dog Theatre Company
3 Hour Scenic River Cruise
Cronulla & National Park Ferry Cruises
Marriage Ceremonies - Covid Safety
Celebrations with Flair - Celebrant
Relax Refresh Rejuvenate Recharge
Beachhaven Bed and Breakfast
Opposite Westfield Miranda
Metro Hotel Miranda
See also:
News Menu: