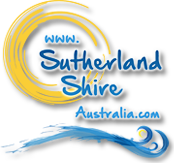 Sutherland Shire, Sydney Australia - Wednesday, 26 June - 9:02pm

News
Cutest Tasmanian Devil Joeys Ever!
Source: Video Filmed & Edited by Kevin Fallon | Symbio Wildlife Park
Archived 9 Dec 2018
- Posted: 11 Oct 2018
Fall in love with these adorable Tasmanian Devil Joeys who are being cared for by an Angel.
Symbio Wildlife Park have released the most adorable video of two Tasmanian Devil joeys who are being hand raised at the Southern Sydney Wildlife Park.
The siblings, named 'Hela' and 'Thanos' after the infamous Marvel characters came to Symbio as part of a partnership around an extremely important endangered species breeding program with the Devil Ark, after their mother was no longer able to care for them. Over the past few months, Zoo Keeper Jules has taken on the challenging role of hand raising these cuties - along the way taking them into her home and heart.
Due to them being so young, they present a lot of similarities to human children in terms of the care and nurturing that is required. Just like human babies, these joey's have required bottle feeding, constant love and care and yes - Jules has had her share of sleepless nights as the babies run around the house at all hours and are predominately most active then.
This program which is run by the Devil Ark is effectively saving the Tasmanian Devil from extinction as in the wild they are facing three major impacts to their species. These being;
DFTD - Devil Facial Tumour Disease is the only form of contagious cancer known in existence and only effects Tasmanian Devils. DFTD is sweeping through the wild population at an alarming rate and without human intervention there would be no hope.

Loss of habitat - Due to land being cleared for housing and farming, the Devils are losing much of their territory where they once thrived.

Introduced species such as Cats, Dogs and Foxes are all impacting the Devils in the wild. Being scavengers, Devils aren't predatory animals and as such are prone to being attacked by feral species.
Whilst still being young, Hela and Thanos are going to be playing an important role in helping educate the visitors to Symbio around the plight of their species along with helping raise much needed funds for the Devil Ark breeding program.
Visitors to Symbio will have an opportunity to meet, greet and get their photo with these delightful joeys with all proceeds going directly to Devil Ark to help give them a fighting a chance for a brighter tomorrow.
This article archived 9 Dec 2018
Recent News
What's New
See also:
News Menu: