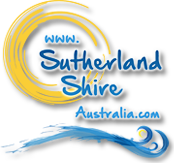 Sutherland Shire, Sydney Australia - Tuesday, 25 February - 2:50pm

News
Cook's Landing: The Meeting of Two Cultures
Archived 28 Aug 2015
- Posted: 28 Apr 2015
Every year on 29 April, a ceremony is held at Kamay Botany Bay National Park to commemorate the Meeting of Two Cultures - when crew from Cook's HM Endeavour first set foot on land at Kurnell in Botany Bay in 1770.
Along with Endeavour's landing, the ceremony acknowledges the traditional owners of our land - the Australian Aboriginal people - and the meeting of the indigenous inhabitants with the European explorers.
History of the ceremony
Commemorative ceremonies have been held at the site almost continuously since 1902. Early ceremonies were organised by the Trustees of the Captain Cook Landing Place and then by the National Parks & Wildlife Service (NPWS).
The Royal Australian Navy has also been involved over the years. Australian Navy Cadets frequently conduct the lowering and raising of flags on the day.
In 1987 Sutherland Shire Council became responsible for organising the commemorations, which became known as 'Cook's Landing: the Meeting of Two Cultures'.
The ceremonies continue to rely on the cooperation and involvement of NPWS, the Australian Navy Cadets, and representatives of the local Aboriginal community.
Who attends?
The general public is always very welcome to come to the ceremony and whenever the ceremony has has fallen within a school term up to 1,000 school children have attended.
Past attendees and invitees in the past has also included:
the Governor General
the NSW Governor
the NSW Premier, Ministers and local politicians
Aboriginal representatives
Defence Force personnel
Consul Generals fron England, the United States, Sweden, New Zealand and Canada
descendants of Captain Cook's family
Scout and Guide groups
historical societies
and many community groups.
The ceremony today
While the content of the ceremony varies from year to year, recent ceremonies have involved a Welcome to Country and Aboriginal performers, flag-raising by the Naval Cadets and a descendant of Captain Cook's family, the Royal Australian Navy Band, and a wreath-laying ceremony.
The 2015 ceremony marks the 245th anniversary of this event.
Enquiries can be directed to Communications & Events on 9710 0513 or councilcommunications@ssc.nsw.gov.au
This article archived 28 Aug 2015
Recent News
What's New
See also:
News Menu: