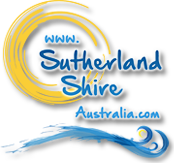 Sutherland Shire, Sydney Australia - Monday, 6 July - 7:00pm
News
Celebrate Earth Day with us. Recycle for our planet!
Source: RecycleSmart
Archived 16 Jun 2020
- Posted: 17 Apr 2020
This year we celebrate the 50th anniversary of Earth Day.
We want to do something meaningful for our beautiful planet together with you. You can stay home and continue to recycle items that you can't put in yellow bins such as clothes, electronic waste, soft plastics and much more.

Book a pick up and enter the coupon code: OUREARTH20 on the payment page.
Apply for all bookings between 15 to 30 April 2020.
RecycleSmart PickUp service is currently available in Sydney's Eastern Suburbs and Sutherland Shire. If you don't live in these areas, share the code with your friends and relatives so they can recycle and go green too.
This article archived 16 Jun 2020
Recent News
What's New
XLookup Function In Excel Explained
AZ Solutions Pty Ltd
See also:
News Menu: