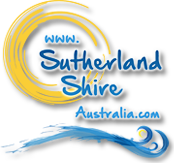 Sutherland Shire, Sydney Australia - Friday, 25 September - 6:49am

News
Caringbah Local Recommends Hound Love
Source: Greyhound Rescue
Archived 9 Feb 2020
- Posted: 9 Dec 2019
Try before you buy – foster a rescue greyhound and get 'hound love'
Most people don't know they can foster a greyhound to see if it's a good match for their lifestyle, but Caringbah local Kate Button has firsthand experience.
Her foster greyhound Jordy, aged five, came from Greyhound Rescue, a Sydney charity.
Kate said she got interested in hounds after watching the Four Corners expose on the greyhound racing industry.
"It really hit home that these beautiful animals needed our help and a comfy bed when the industry didn't want them anymore," said Kate.

"Greyhounds are just the most gentle and loving dogs you will ever come across. They are also very funny. Jordy embraced his new home straight away, although he did walk into the glass doors to our backyard a few times. "

Kate said one of the many wonderful things about Greyhound Rescue is that they match the dog to your lifestyle, even if you are fostering.

"We ended up adopting Jordy, but we'd foster again in a heartbeat. It's the most rewarding thing we've done. In fact, we're in the process of being matched again with another foster dog," she said.

Nat Panzarino, GR chair, said the charity will pay for necessary vet bills while a dog is in foster.

"Carers cover food, shelter, as well as flea and worm treatments. We'll also supply a muzzle, coat, collar and lead, as part of a helpful starter pack," said Nat.

"How long a hound stays depends on how many adoption applications we get, but carers should be prepared to keep a dog for at least six months."

She said people don't need to worry about what dog they'll get: "We match each household with a greyhound that will thrive there. One dog in foster means another dog can come into our kennels."

Nat said foster carers are required to meet and greet potential adopters when the time comes.

"They can always adopt, but carers tell us it's great to see their foster dog go to its forever home. If they decide to adopt, our greyhounds are desexed, micro-chipped and vaccinated," she said.

People who are interested in adopting, fostering or volunteering at GR's kennels near Camden should complete a form available on GR's website.
Greyhound Rescue has rehabilitated and homed well over a thousand greyhounds during its ten years of operation as a volunteer-run non-profit.
This article archived 9 Feb 2020
Recent News
What's New
Squeaky Dog Theatre Company
Squeaky Dog Theatre Company
3 Hour Scenic River Cruise
Cronulla & National Park Ferry Cruises
Marriage Ceremonies - Covid Safety
Celebrations with Flair - Celebrant
Relax Refresh Rejuvenate Recharge
Beachhaven Bed and Breakfast
Opposite Westfield Miranda
Metro Hotel Miranda
See also:
News Menu: