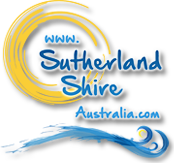 Sutherland Shire, Sydney Australia - Saturday, 29 February - 1:52am

News
Cameron For Cook
Source: Gaye Cameron MBA Candidate House of Representatives - Cook
Archived 10 Jun 2019
- Posted: 11 Apr 2019
"One Nation will deliver solutions to you the people and not for the Party"

– Gaye Cameron, Pauline Hanson's One Nation Candidate for Cook
Gaye Cameron born and bred in the Hunter, Newcastle, to parents who were publicans for over 30 years. Like her parents before her, she's a hard working professional – a mother – a wife, and like her parents, has also given much more back to her community.
Gaye has lived in the Cook Electorate for a number of years and has previously lived in the St George/Sutherland region since moving from Newcastle in 1988. Gaye's career spans 30 years plus in all tiers of Government, the Disability Sector, Education, Health, Transport, Dam Infrastructure, Renewables, Development & Construction, as a professional in Risk, HSEQ and Disaster Management. In recent years, Gaye has also gained post graduate qualifications including Counselling, helping people with mental health issues, particularly those struggling with depression and obesity/eating habits.
In addition to this, Gaye has also given to the community 13 years Voluntary Service with the NSW State Emergency Service where she was the Local (Regional) Controller. During Gaye's career, she has participated in many of Australia's Natural Disasters including floods in Grafton NSW, Thredbo Landslide, 1994 Sydney Bushfire Disaster which saw a majority of the Cook Electorate devastated by the impact of fire and loss of lives; and the 1999 Sydney Hail Storm to name a few.
"I have witnessed during my career, the good – the bad – and the ugly in nature. Disasters cause mass destruction and sadness, but they also bring out the best in Australian people – like the spirit of our ANZAC's helping out our mates in times of need. I have a great respect for our Returned Service personnel. My Grandfather was a veteran of both WWI and WWII – they gave and still give so much to our nation and its freedoms, much of which is taken for granted, but I believe we should do so much more for our Veterans. "
"During my career I have travelled this vast land of ours, its richness, its beauty, and its savagery with drought, floods and fire. In terms of water – it is life's essential element and over the past decades the Federal Governments have mis-managed water allocations, depriving our farmers the rights to build dams, irrigate and dictate when they cannot use water but pay for it. It makes no sense! I want to see our farmers be able to build and secure water on their lands, I want our Government to invest in water infrastructure including building dams and the Bradfield Water Scheme – we must secure our water today for tomorrow".
One Nation's 'Australian Jobs and Infrastructure Policy' addresses this. Our Policy requires an investment in jobs building large infrastructure projects. Enhancing the Apprenticeship schemes to encourage and develop our youth and bring back the trades, and fully review the importation of overseas workers on visas – give jobs and skills to Australians.
Gaye during her career has been educated, including Post Graduate Qualifications such as a Master Business Administration, GradCert Business & Environment Management, and GradCert Safety Science.
"I am quite privileged that we have a great Tertiary Education System available and never want to see this privatised. All our children deserve the right to be able to obtain further education, if they desire, and if needed, be given a helping hand in obtaining their goals. We should never privatise our Universities".
During her career, Gaye has observed how our elderly in society have become neglected, forgotten or at times treated as a hindrance. These are someone's mother, father, grand-parents, or great grandparents and without their efforts in their lives, our country would not be what it is today. The aged pension has not kept up with the times, including the general cost of living and the ever-inflating power costs.
"It saddens me, when I have personally witnessed elderly people being afraid to turn on the heater or even cook their meals, simply because the cost of electricity is too much. One Nation proposes to increase the maximum basic couple pension payment by $150 per fortnight, with a flow through to the single aged pension and the disability support pension, the carer payment and service pensions."
Key Policy areas Gaye is focused on for Cook and Australia include:
Immigration – we need to stem the flow of volume of immigration. Immigration numbers have been too high in the past. Over 60% of our population growth in the past decade has come from immigration and we see high rates of immigration as the source of other problems including unaffordable housing. We believe any growth in population needs to be planned ahead so that infrastructure including water, electricity, hospitals, schools, and public transport are available to respond to an increased population.
Energy Resources – we need more efficient base load power stations. There is smarter technology with coal so why aren't we implementing it in this mineral rich nation. Renewables are not just the answer, but part of the solution. We need base load first to be fully sustainable.
Coastal Erosion – Cook has one of the most beautiful natural coastlines if not the best. Beaches from Cronulla to Lady Robinson's Beach at Monterey. We must preserve our natural resource and ensure that developments and industry do not destroy for future generations.
Aged Care and Pensions – We have an ageing population and we need to encourage more investments and funding to ensure our parents and loved ones do have better care and more options of facilities closer to their loved ones. Our pensioners need more income to ensure they can meet today's ever-increasing cost of living demands. As stated, One Nation proposes to increase, the maximum basic couple pension payment by $150 per fortnight, with a flow through to the single aged pension and the disability support pension, the carer payment and service pensions.
Gaye has put her hand up to contest the Seat of Cook this Federal Election. Gaye stated:
"Enough is enough; our two major parties have simply lost their way. They are too focused on themselves rather than getting on and getting the job done to govern this great country of ours. We need education and jobs for our youth, we need to invest in infrastructure creating jobs and businesses, and we need to invest in our health system to give our people the decent care they deserve. We seem to be putting band-aids on problems and not getting to root cause. We need to roll up our sleeves and do the hard yards to make this country prosper once more. Our children and their children deserve a better Australia – not debt and legacy".
It is a time for a shake up. Gaye Cameron, is ready to stand for the constituents of Cook. This election is about 'you' and not the Party. "Like Pauline, I'll always have the guts to say what you are thinking".
For more details on our Policies go to our website .
This article archived 10 Jun 2019
Recent News
What's New
See also:
News Menu: