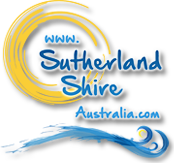 Sutherland Shire, Sydney Australia - Friday, 19 August - 5:43am

News
Cafes in the Shire Committed to Higher Welfare Food
By RSPCA
Archived 28 Jul 2021
- Posted: 29 May 2021
Australians care about farm animals. Three out of four people agree that when eating at a restaurant or café, it's important that the meat, eggs and dairy products served, come from animals farmed in a humane and ethical way.
The RSPCA's Choose Wisely initiative makes it easy to find venues that source food from higher welfare farming systems, such as cage-free eggs. In the Sutherland Shire, there are a number of eating spots now listed too.
Many Australians don't realise that while cage eggs are appearing less and less on supermarket shelves, the majority of eggs used in food service are still cage eggs. So while you might be choosing cage-free eggs in the supermarket, you could be unintentionally eating cage eggs when dining out. Hens are smart, curious and social animals. Sadly though, more than 10 million egg-laying hens are still confined to barren battery cages in Australia. The RSPCA and many Australians would like to see this end. The Choose Wisely directory helps diners find out which venues near them source cage-free eggs for their menu and can make it easier to ask about where eggs have come from too.
Regardless of people's personal choices about eating eggs and meat, there is potential for everyday Australians to make a real difference to the lives of millions of farm animals by how we shop and where we eat. Improvements to the welfare of Australia's farm animals will come from every day Australians supporting higher welfare farming practices and we can do this by supporting restaurants and cafes that source higher welfare foods and by encouraging others to do the same.
Choose Wisely is completely free to use and has the potential to create change by growing demand for higher welfare food such as cage-free eggs. There are several venues in the Sutherland Shire that are committed to serving higher welfare food and are now recognised for this effort on the Choose Wisely directory. The Shed and Three Beans are both serving higher welfare foods.
No matter whether you're a local or a visitor, the Sutherland Shire offers options for anyone wanting to help improve the lives of Australia's farm animals when dining out.
This article archived 28 Jul 2021
Recent News
What's New
See also:
News Menu: