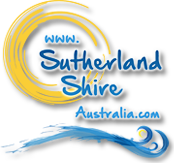 Sutherland Shire, Sydney Australia - Thursday, 30 January - 1:28am
News
Building a Future for Shire Students
Source: Futureflip
Archived 29 Mar 2018
- Posted: 30 Jan 2018
With over 10 years' construction experience, Futureflip's founding director, Neil Hipwell has tapped into a niche pocket within the industry. By developing a new design and build process to complete Sutherland Shire duplex projects within a 12-16 week timeframe; about three times faster than a traditional building company without compromising on quality.
Although it isn't just design and construction that the company values. Futureflip, puts great emphasis on providing education of the local construction industry to schools throughout the Sutherland Shire; having provided over 350 school students with work placement opportunities for students in partnership with the Southern Sydney Business Education Network.
Futureflip's founding director, Neil Hipwell believes that by providing students with first-hand experience on a construction site, they can gain an insight of the type of career options that they can build for themselves within the future. "Having over 350 local students come and work with us has been a really beneficial exercise for Futureflip. Some of the students that we have had, have gone on to complete their apprenticeships and are now qualified builders with us. These guys are our greatest assets, as they know the industry back-to-front, they know how our company operates as well as the environment that we are working in every day!"
Neil is all too familiar with this process, having left school at 14 years old to begin his apprenticeship. "I wasn't the greatest student when I was growing up. I'm dyslexic and suffered from ADD so I really struggled to stay focused inside the classroom. I did work placement with a local carpenter, absolutely loved it and knew that this was going to be my career path."
10 years later, Futureflip have defined themselves as one of the Sutherland Shire's most reputable construction companies, are completing just under 20 local projects per year and have created a signature design style that complements the local area. "We are incredibly lucky to have been able to build our business solely within the Sutherland Shire. It only seems right that we support the community that continues to support us and our work placement program is just one of the ways that we try to show our appreciation."
This article archived 29 Mar 2018
Recent News
What's New
Professional and Friendly Service
St George Skips
Day Tours? Call Shire Shuttle Bus!
Shire Shuttle Bus
Relaxed, Cheery & 'No Fuss' Ceremonies!
Ian Toll Celebrant
Boutique by the Beach
Rydges Cronulla Beachside
Quest Cronulla Beach Escape
Quest Cronulla Beach
See also:
News Menu: