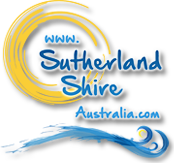 Sutherland Shire, Sydney Australia - Wednesday, 8 December - 9:27am

News
Boaties be aware as whale season winds down
By NSW Department of Planning, Industry and Environment
Posted: 29 Oct 2021
As the annual whale migration season winds down the NSW National Parks and Wildlife Service (NPWS) reminds boaties to be aware of approach distances as humpbacks return to their summer feeding grounds in Antarctica.
Andy Marshall from NPWS said whale watchers have been delighted to see an estimated 35,000 whales swim past the coast this year.
"While it is the tail end of the migration season we are still seeing whales with calves up and down the coast," said Mr Marshall.
"Unfortunately, we are also seeing reports of boats and jet skis getting way too close.
"Approach distances are put in place to protect both the whale and the whale watchers who are hoping to catch a glimpse of these amazing animals.
"Boats and other motorised vessels must stay at least 100 metres from an adult whale and this increases up to 300 metres if a calf is present.
"Jet skis must stay at least 300 metres away regardless if a calf is present, and that's largely due to the fact they can make fast, erratic movements.
"There is a much higher chance of collision in these situations, that at the very least can be frightening and at worst can cause injury or damage.
"On the whole, people are doing the right thing which makes recent reports of regulation breaches even more concerning.
"Even if you are far enough away to avoid potential collision, your presence alone may cause the whale and their calf stress.
"Signs of stress or disturbance include regular changes in direction of swimming, hasty dives, changes in acoustic behaviour or aggressive behaviour such as tail splashing or trumpet blows.
"In particular, unmanned aerial vehicles such as drones must be at least 100 metres from the animal in all directions and must never approach the whale 'head-on'.
"At the end of the day we just want to make sure the whales and the whale watchers get home safe so they all come back next year as part of this extraordinary annual migration," Mr Marshall said.
For more information on marine mammal approach distances, visit the NPWS website. If you see a distressed, injured or entangled whale please immediately call NPWS on 13000 PARKS or ORRCA on 02 9415 3333.
Recent News
What's New
See also:
News Menu: