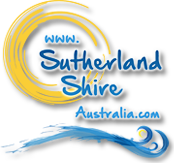 Sutherland Shire, Sydney Australia - Monday, 6 July - 6:31pm

News
Beaches for Every Body - Have Your Say!
Source: Sutherland Shire Council
Archived 23 Jun 2020
- Posted: 24 Apr 2020
Cronulla Beach is a local icon and while enjoying Sutherland Shire beaches is limited to exercise only as we continue to face the threat of the COVID-19 coronavirus pandemic, now is your chance to provide feedback on how to improve beach accessibility.
"We know our community loves the outdoors and enjoying our beautiful beaches, but for some, accessing the sand or ocean can be a challenge," said Sutherland Shire Mayor, Councillor Carmelo Pesce.
"That's why we are partnering with St Vincent de Paul to ask what we can do to make Cronulla Beach more accessible for all to enjoy. We are listening and we need to hear from you.
"Council has a Mobi Mat and beach wheelchairs on offer for our community to book and use for free, but we want to look at ways to make Cronulla beach even safer and more accessible, and identify the barriers for those who have a disability or limited mobility to ensure our beaches are inclusive of everyone."
Sutherland Shire Council has partnered with St Vincent de Paul's Beaches for Every Body project and is holding a virtual community consultation via zoom at 10am on Thursday 30 April, 2020.
"We're lucky to have access to some of the world's most beautiful beaches in Australia, but sadly, that access isn't shared by everyone," said Jack de Groot, CEO, St Vincent de Paul Society NSW.
"Vinnies' Beaches for Every Body project is all about improving access to our beaches for people with disability.
"This work is not about assuming that every beach needs to provide certain resources and equipment, it's about having conversations with local communities, recognising that each community is different and hearing directly from local residents about ways they think the beach could be more inclusive.
"We've been supporting surf lifesaving clubs, councils and communities to ramp up beach accessibility since 2016 and we're excited to work with Sutherland Shire Council to bring the joy of a day at the beach to all Shire residents.
"Australia's beach culture is a massive part of who we are, and everyone deserves to share in this great aspect of community life."
Local resident Shannon Bates currently uses Council's Mobi Mat to access the beach in his wheelchair.
"Having a mobi mat and beach wheelchair means I can enjoy the beach just as much as anyone. I love Cronulla and want to have a say in making it even better for everybody," said Mr Bates.
When: 10am on Thursday 30 April
If you can't make the consultation, but would still like to have you say, you can email Vinnies: or call 8622 0456 to receive a survey.
This article archived 23 Jun 2020
Recent News
What's New
XLookup Function In Excel Explained
AZ Solutions Pty Ltd
See also:
News Menu: