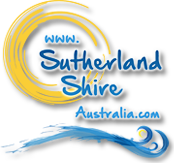 Sutherland Shire, Sydney Australia - Wednesday, 17 July - 7:26am

News
Adorable Monkey Finds the Cutest Way to Get a Head in Life
Source: Video Filmed & Edited by Kevin Fallon | Symbio Wildlife Park
Archived 5 Nov 2018
- Posted: 6 Sep 2018
An adorable Common Marmoset named 'Miguel' from Symbio Wildlife Park has discovered that the best way to get ahead in life is by getting on a head.
Over the past weeks, each time his favourite human, 'Zoo Keeper Jules', enters his enclosure he instantly jumps over and sprawls himself across her head and will stay there until she finishes her feeding and cleaning duties.

In the hilarious video posted to their Facebook page, Miguel looks like he is in relaxation heaven on top of Jules' head and is certainly the envy of the rest of his family as they try and vie for her attention.

When asked about the funny antics of Miguel, Zoo Keeper Jules said, "I think he started to jump onto my head so he could have his own space when the rest of his family members were jumping onto my shoulders, now he does it as soon as I enter their enclosure, and typically he won't leave until I start walking towards the door."
"Even though it looks strange, he feels like a comfortable warm beanie on my head - and let's face it, it is ridiculously cute."

Visitors to the Southern Sydney Wildlife Park can have the opportunity to get up close and personal with Miguel and his family every day of the week through their behind-the-scenes experiences which also include encounters with Red Pandas, Lemurs, Meerkats and Aussie native animals.

Encounters such as these help Zoo Keepers educate the public on the importance of conservation in protecting the species of the world, whilst helping forge a far greater connection with wildlife.
Symbio Wildlife Park , 7-11 Lawrence Hargrave Drive, Helensburgh

This article archived 5 Nov 2018
Recent News
What's New
See also:
News Menu: