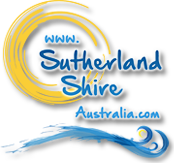 Sutherland Shire, Sydney Australia - Monday, 6 July - 6:22pm

News
3K Trees Planting Project Kicks Off
Source: Sutherland Shire Council
Archived 14 Jun 2020
- Posted: 16 Apr 2020
Sutherland Shire Council's 3K Trees 2020 planting project has officially kicked off with the very first of the 3,000 trees planted in Jannali, as part of the NSW Government initiative to plant five million trees for Greater Sydney by 2030.
Council matched funding provided by the State Government to roll out the project, which will see trees planted along streets, in reserves, school grounds and community spaces in four suburbs – Jannali, Engadine, Cronulla, and Taren Point - with practical and innovative measures introduced to protect staff and the community in light of COVID-19 restrictions.
Sutherland Shire Mayor, Councillor Carmelo Pesce said the species of the first tree planted is a Backhousia myrtifolia, otherwise known as Grey Myrtle.
"This project is about replenishing tree canopy to ensure we can provide a healthier future and better quality of life for our community and future generations," Mayor Pesce said.
"Planting has now commenced in Jannali and we've staggered the start dates so we can slow down the rate of tree planting across the suburbs per day to ensure that teams are working at safe working distances.
"We have the right practices in place for the project to push ahead and if we need to adjust activities to take extra precautions during the current COVID-19 pandemic, we will.
"Replenishing our tree canopy is important for creating healthier lives, more shade, cooler suburbs and more habitat for our wildlife, and while planting can be done in isolation we're also ensuring we observe Government restrictions around social distancing and gatherings in public spaces."
The project will build on the success of Council's award winning Green Streets program and will see suitable tree species planted in the right places to ensure the right scale for the long-term.
Along with planting, Council project staff are equipped with the necessary devices to conduct work in the field and at home, and Council's nursery also offers lots of space for storage and collection of stock and supplies for the program.
Community engagement has been the key focus for 3K Trees 2020 and community consultation will continue via the interactive map on Council's website, where residents can view trees, send a query, and order trees for planting on their own private property.
Council staff are responding to these requests via telephone, and any changes made can be viewed in real time on the website.
This article archived 14 Jun 2020
Recent News
What's New
XLookup Function In Excel Explained
AZ Solutions Pty Ltd
See also:
News Menu: