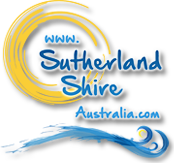 Sutherland Shire, Sydney Australia - Sunday, 7 June - 4:45pm

News
2019 Focus on Ability Short Film Awards Finalist!
Source: The Age of Ability
Archived 21 Aug 2019
- Posted: 22 Jun 2019
Open Documentary Section

A Journey from Struggle to Strength is a finalist in the NOVA Employment 2019 Focus on Ability Short Film Awards.
This film is the story of two inspiring individuals who have faced significant injuries and illness, leaving them both disabled.
They recently completed the Kokoda Track, and made the documentary about their journey. None of this would have been possible without the support of their Gold Sponsor – Your Local Club (ClubsNSW). As part of the trek they have raised over $50,000 for Father Chris Riley's Youth Off The Streets so far.
Rani Vincent – a fierce, resilient woman and loves adventure sports and the outdoors.
At the age of nine, Rani was involved in an accident during a school soccer game that saw her hospitalised with a life-threatening brain injury. Her chance of survival was so slim that doctors recommended her parents turn off Rani's life-support system, because, at best, she would be brain dead and totally dependent.
As a result of her injury she was left with numerous issues including complete right-side paralysis, amnesia, speech difficulties, tracheal stenosis and memory issues. Six months after her first injury, Rani experienced another haemorrhage.
In January 2017, Rani was presented with what she describes as a wonderful opportunity – another brain haemorrhage! This third brain injury has taught Rani an extraordinary amount about the power of the human spirit and resiliency and solidified her belief in a positive mindset.
Though she continues to feel the effects of her injuries today, Rani is an avid rock climber, snowboarder, mountain-biker, free-diver and all-round adventurer.
Adam Kellerman is a driven, compassionate man who believes in the transformative power of movement.
Adam was a super sporty kid until the age of thirteen, when he was diagnosed with bone cancer in his right hip. In total, Adam spent around three years in and out of hospital. Despite enduring chemo and over twenty surgeries, Adam's right hip had to be removed.
Realising he would never play sport the way he had before hit Adam hard. He developed serious depression and felt isolated from his peers.
At the age of sixteen, Adam took up wheelchair tennis. He believes that the sport truly saved his life. He has since taken the world by storm, representing Australia numerous times, including two summer Paralympics.
Together they started the Age of Ability with the vision of using their collective experiences and that of others, to transform the way people perceive their limitations and inspire them to live an extraordinary life.
About Focus On Ability:
Focus on Ability (FOA) is designed to encourage filmmakers to focus on the ability of people with disability. This year they're celebrating 11 years of doing just that!
Based in Australia, this year's FOA festival had an amazing 245 entries, including 104 school entries and 61 international films. Following successful screenings last year right around Australia, in New Zealand, New York, Zimbabwe and Malawi this year the competition received entries from 26 countries. More info.
Last year's winners from the Open sections can be viewed here. As you can see, the competition is stiff!
Judges Choice Short Film
Winner - Sebastian Chan - Bus Trip

Judges Choice Documentary
Winner - Kasimir Burgess - Paul

Most Online Votes
Winner - Nicole Molloy & Matt Watt - He Will Walk

Best Australian Actor
George Holahan-Cantwell - Inclusion Makes the World More Vibrant
This could be the richest short-film festival in the world, with over $175,000 in prizes to be shared among the winners.
The winner of the Judges Choice Open Entrant Documentary section receives $10,000 cash prize.
The winner of the Open Entrant Most Online Votes section receives $5000 cash prize courtesy of Club York.
This is where you come in!
If our local community gets behind this film, it might just win the Most Online Votes!
Voting starts 20 June and concludes 3 July
Every day during voting, voters go in the running to win a $50 iTunes voucher, but you can only vote once in each category. The six categories are:
Australia & New Zealand Schools Documentary
Australia & New Zealand Schools Short Film
Australian Open Documentary
Australian Open Short Film
International Documentary
International Short Film.
Winners attend a red-carpet event at The Concourse in Sydney on 6 September 2019.
Quotes from Martin Wren, CEO NOVA Employment: (FOA was his big idea!)
'Focus is a constant source of amazement for me. It came as a random thought bubble, "Wouldn't it be cool if we could use the medium of film to highlight the ability of people with disability?" It could change the world!'
'Now, I'm a Brixton kid – I'm hard as nails when I need to be – but I can guarantee you that I'll weep at least 5 times when I watch those films. I hear, see and feel people saying things like, "I didn't know that anyone would ever love me" and "It feels like I'm being destroyed". I have to go back and replay to check: "Yes they actually said that in my film fest."'
'I don't think, as a person, you can fail to be impressed and inspired by taking ten minutes to see a couple of FOA films. FOA changes attitudes about people with disability and this is important because it's the first step towards an inclusive society.'
This article archived 21 Aug 2019
Recent News
What's New
See also:
News Menu: