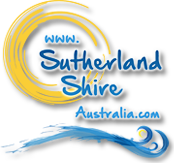 Sutherland Shire, Sydney Australia - Thursday, 27 February - 4:18pm

News
$1.5 Million Boost for Botany Bay Wetlands
Source: Greater Sydney Local Land Services
Archived 21 Oct 2019
- Posted: 22 Aug 2019
THE internationally recognised wetlands at Towra Point Nature Reserve in Botany Bay will benefit from a $1.5 million boost thanks to the Federal Government's National Landcare Program.

The wetland is listed under the Ramsar Convention as a site of international importance, containing around 60 percent of saltmarsh and 40 percent of mangrove communities in the entire Sydney region.
It provides critical roosting and feeding habitat for a high volume of migratory shorebird species including the endangered Eastern Curlew and Little Tern.
The funding, awarded to Greater Sydney Local Land Services, will be used to reduce the impact of various threats to the site including human disturbance, weed infestations, feral animals, habitat loss and more.
Greater Sydney Land Services Manager Paul Bennett said the proximity of the wetlands to the Sydney CBD meant it had to be carefully managed and protected.
"The site is just 16kms from the city centre which brings a number of management challenges however this funding will help us to build on previous work to protect and preserve the site including habitat improvement, weed and feral animal control and community engagement and education," he said.
"This is a hugely significant investment that reflects the importance and value of the site itself."
Mr Bennett said shorebird roosting sites would be improved through the removal of weeds, sandbagging and other activities.
"We will also plant more of the native species on the site and continue to monitor and manage pest animals in the area which include foxes and deer," he said.
"Cane toad monitoring will also be a priority."
The program will also incorporate an Aboriginal employment program in partnership with the La Perouse Local Aboriginal Council (LAC).
"We will engage the LAC's green team to deliver bush regeneration, weed control and help maintain Aboriginal places on the site," Mr Bennett said.
This project is supported by Greater Sydney Local Land Services, through funding from the Australian Government's National Landcare Program. Other project partners include NSW National Parks, Sutherland Shire Council, NSW Wader Birds Group and local schools, and will see $1,523,383 invested over five years.
The Australian Government's Regional Land Partnerships investment under the National Landcare Program will support vital on-ground environment and agricultural projects across the country that offer benefits to our environment, our farms, and our communities.
This article archived 21 Oct 2019
Recent News
What's New
See also:
News Menu: