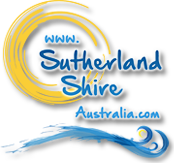 Sutherland Shire, Sydney Australia - Sunday, 14 August - 10:18am

Things to do in Woronora
Hire a canoe or kayak from the Star Boatshed and take a paddle down the river.
Soak up the serene panorama of native bushland and waterfront homes as you paddle along the foreshores. Aboriginal shell middens and ledges used for shelter, ritual and totemic purposes can also be found on the foreshores. Take time out at one of the many picnic spots along the river.
Fishing
A great spot for fishing, bait, tackle, tinnies and fishing licences are available at the Star Boatshed.
Prince Edward Park
Is a great place to start your Woronora adventure and offers walking tracks, paths and look-outs. An unusual feature is its ruggedness which attracts groups and individuals who are looking for a challenging hike over a diverse stretch of land. The Park is home to huge paperbarks, turpentines and gum trees as well as wallabies, echidnas, sugar gliders and "Eric the Koala" who has been moving between local national parks and reserves for the last decade and is well known to local NPWS officers.
Burnum Burnum Sanctuary
A haven of serenity and solitude, Burnum Burnum sanctuary offers a range of great bushwalk tracks revealing stunning rock escarpments & formations. Keep an eye out for "Eagle Rock" the shape of the rock is much like the head of an eagle. You may come across an array of wildlife; blue tongue lizards, black cockatoos and tiny wrens. The sanctuary also offers lots of parking, picnic areas, play ground and a wetland area to explore.
Heathcote National Park
A bushwalkers paradise. Enjoy the beauty and diversity in the bush of this rocky reserve, and swim in inviting pools hidden along the gorges. Visit National Parks for further details.
Woronora Bridge
Has an impressive suspended walking path under the Northern side of the bridge. The timber pathway has a large viewing area where you can get a 'birds eye' view of passing boats below.