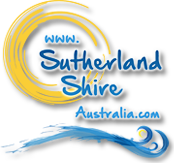 Sutherland Shire, Sydney Australia - Sunday, 14 August - 10:47am

Kamay Botany Bay National Park
At the Discovery Centre you can delve into the modern and ancient history of the peninsula. Take guided or unguided walks over coastal sand dunes or along bush tracks out to spectacular sandstone cliffs with exquisite wildflowers and dramatic views over the Pacific Ocean. Discover native animals, birdlife and aboriginal culture or catch a glimpse of some of the plant specimens collected by Banks and Solander. There is a fantastic purpose built whale watching platform where you can watch these awesome creatures as they pass on their annual migration. The diverse waters of the park offer a wide range of aquatic activities - from scuba diving and snorkelling to swimming, surfing or rock fishing. Short trails for cycling, open playing fields and secluded picnic areas complete this nature lovers wonderland.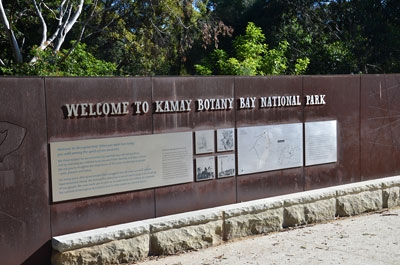 Kamay Botany Bay National Park Highlights
The perfect place to start your exploration;
Discovery Centre - Open daily offer visitors engrossing guided tours, special exhibitions, and historical material. Souvenirs, books and films can be purchased at the centres shop.
Aboriginal History - The park has more than 30 Aboriginal sites including rock engravings, burial sites and axe grinding grooves. Take an Aboriginal Discovery tour of the park led by Aboriginal Rangers for unique insight into Aboriginal culture and history.
Alpha House - Alpha House stands on the site of the former Farmhouse known as Birnies Farm. The building is a weatherboard Federation style bungalow. It is built over the remains of an early stone cellar and midden.
Walks - A series of popular walking tracks criss-cross the park.
The Monument Track is an easy walk along a section of Botany Bay foreshore where you can see a number of historic monuments including the site of Cook's 1770 landing and remnant of the stream that provided fresh water for Cook's expedition and the local aborigines. (1.5kms - easy)
The Banks and Solander Track showcases the plant species Banks collected in 1770. (1km - easy)
Muru & Yena bush tracks form a loop out to the cliffs overlooking the Pacific Ocean and back again. (2.5kms easy)
The difficult, but spectacular Cape Baily Track hugs the cliffs and passes Cape Baily lighthouse "a square concrete tower standing 180 feet above sea level." The walk is four kilometres each way, taking you around sand dunes, heathlands and rare hanging swamps. Terns, kestrels and sea eagles inhabit the area and in spring and summer exquisite wildflowers bloom. The exposed coastline around Cape Baily offers no facilities or shelter from the elements and is frequently windy so check on the weather before you head out and make sure you carry enough water and clothing. (8km return)
Cycling - Though the park is too small for extensive cycle touring there are short rides for all ages on many of the park trails and roads. (Cycling is not permitted on walking tracks.)
Whale Watching - Between June and October thousands of people flock to Kurnell and watch the annual whale migration. Humpbacks, minkes, southern right whales and pygmy killer whales - not to mention plenty of dolphins - can be seen from the purpose built platform at Cape Solander. Bate Bay, Cronulla was once locally known as Whale Bay, due to the large number of whales that congregated in the bay.