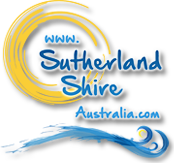 Sutherland Shire, Sydney Australia - Sunday, 14 August - 10:46am

About Kurnell
Kurnell Peninsula, historically significant and naturally unique, is nestled at the Northern end of the Shire. It was here on 29 April 1770 that Lieutenant (later Captain) James Cook, in command of his first epic voyage of exploration, anchored His Majesty's Bark Endeavour in a 'tolerably well sheltered' bay and landed on its southern shore.
A simple sandstone monument marks the landing place at Kurnell* and a tall red buoy about 400 metres off shore marks the anchor site in Botany Bay.
The discovery and landing, on what Cook correctly believed to be the unknown East coast of New Holland (now Australia), was of great significance. The European view of the known world was about to be shaken and the mapmakers would need a lot of ink when the Endeavour returned to England. But that was in the future, for now the scientists were eager to explore and the expedition was in need of fresh water, food and wood.
To the Gweagal aborigines, the northernmost tribe of the Dharawal, who were hunting, gathering and fishing at Kurnell that day, the Endeavour appeared to be a 'big white bird' as it anchored in Botany Bay. Ever protective of their limited food and water source the Gweagal vigorously opposed the Endeavour landing party by throwing spears and darts. Unable to establish friendly relations and fearing the darts could be poisoned, Cook fired a musket shot between two Gweagal warriors, wounding one before dispersing them and landing.
Isaac Smith, eighteen year old Midshipman and cousin of Cook's wife Elizabeth, is believed to have been the first European to set foot on the east coast of Australia.
While the crew procured vital supplies, Cook explored and charted the bay naming it Stingrays Bay after the great quantity of stingrays found there. The twenty three year old botanist Joseph Banks and naturalist Daniel Solander were excited by the vast array of flora and fauna they found, the like of which had never been seen by Europeans before. They collected so many plant specimens Cook was prompted to rename the bay Botany Bay.
Sadly, twenty nine year old crewman Forby Sutherland, 'departed this life' and was buried on the shore becoming the first British subject to die in Australia. Cook named Point Sutherland after him.
After what has been described as 'eight days that shook the world', the Endeavour weighed anchor and continued North passing the headlands of a waterway Cook named Port Jackson, (now Sydney Harbour). Anxious to complete his mission and return home Cook did not stop but headed on into the unknown where the treacherous waters and the sharp coral of the Great Barrier Reef lay in wait.
*The name 'Kurnell' was given to the area after settlement and is thought be either a British corruption of 'cunnel' an Aboriginal word for family, or the Aboriginal corruption of 'Connell' the surname of a British landowner on the peninsula.