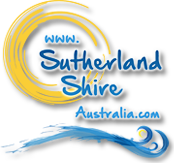 Sutherland Shire, Sydney Australia - Friday, 1 December - 5:23am
Kurnell - Birthplace of a Modern Nation
From Sydney:
36kms · 41 mins by car · 90 mins by train
Quick Stats:

Links:

The Kurnell Peninsula is well known for its significant early history and is fast becoming known as a great location for whale watching during the winter months, as well as Scuba Diving, Fishing and Surfing.
Kurnell is the place where Leiutenant James Cook (later Captain) first stepped foot on Australian soil in 1770. You can retrace his steps and check out the monument marking the site of his historic landing, or learn more about the peninsula's original inhabitants in the National Park Visitors Centre.
Click on the links below to read more about the history of Kurnell and things to do there.
Kurnell Menu: