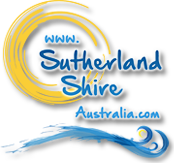 Sutherland Shire, Sydney Australia - Sunday, 14 August - 10:19am

Things to do in Gymea
If you're visiting the Shire for a few days you must pay a visit to Gymea to check out the tantalising strip of cafes, the art gallery and Nina's Chocolate shop. Gymea Village has a very welcoming ambience that will make you feel like a local in no time, read on to get our tips on some Gymea highlights.
Hazelhurst
Set amid landscaped gardens, Hazelhurst Regional Gallery & Arts Centre has been specifically designed to appeal to the whole community. The combination of a major public gallery with a comprehensive arts centre, cafe, theatrette and community gallery makes a unique creative resource for everyone.
Check out an exhibition at Hazlehurst Regional Gallery and Arts Centre, relax in the café or simply take a stroll through the beautiful gardens.
Nina's Chocolates
Lovers of chocolates won't be able to resist a trip to Nina's Chocolates. This award-winning establishment is bursting with mouth-watering, handmade creations – with flavours and textures to impress the most discerning chocolate lover. George and his team at Nina's produce over 120 different types of chocolates. They're all handmade on the premises at Gymea and when you walk in the store the most beautiful smell will overtake your senses and leave you wanting more. Nina's use Belgian chocolate to produce a "wow" taste sensation in the form of fresh cream/liqueur truffles, pralines, and soft-center creams just to name a few. Testament to their quality and skilled pastry chefs, Nina's Chocolates have won over 100 prestigious awards for their chocolates!
The Vinyl Room
Dance the night away to the best retro music in the Shire. The Vinyl Room is a small boutique club in Gymea specialising in eighties tunes. Often an after dinner venue for patrons, its friendly and laid-back atmosphere means you'll always have a great night out. It is easy to get to with the Gymea train station just 100 metres away and ample parking nearby. There is also a regular taxi service and regular stops by the Shire Shuttle bus to help you get home safely from your night out.
Gymea Hotel
A true local favourite, Gymea hotel has a family friendly lounge bar, outdoor bar, bistro/restaurant, sports bar, exclusive TAB area, a drive through liquor outlet, off street parking and public transport at the door. It's the perfect spot for entertaining, a leisurely lunch, or a cheeky afternoon cocktail.