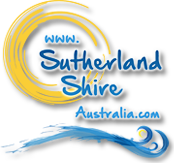 Sutherland Shire, Sydney Australia - Sunday, 14 August - 11:26am
About Engadine
Engadine is a village steeped in history, largely settled during the post War boom when the government provided affordable land to ex-servicemen. Since its early beginnings the township has surged ahead to become an attractive hub in the heart of the Sutherland Shire.
With its many parks and gardens, and being so close to the Royal National Park, Engadine is a great stop-off when visiting the Sutherland Shire. The friendly locals enjoy a laid-back pace and strolling down the main street you can really notice the community feel.
For coffee lovers Engadine has many coffee shops, including several lovely north-facing establishments near the town's Post Office. These coffee shops are a great place to spend basking in the sun with coffee and cake.
For keen swimmers, Engadine Leisure Centre is a must with its Olympic-sized swimming pool. The new Engadine Community Centre in the middle of town is worth considering if you are hosting an event with its theatrette and conference facilities. It is also the base for JK Café and Catering.
JK Café and Catering's owner is a graduate from the world renowned Culinary Institute of America and has worked alongside premier Australian chef Luke Mangan. The café offers quality café meals using the freshest of ingredients.
For an overnight stay in Engadine look no further than the Engadine Motor Inn where you will find quality accommodation just a hop skip and jump from all of the Shire's magnificent attractions including the Royal National Park and Cronulla beaches.
Engadine's welcoming community atmosphere makes it a perfect place for guests to spend some time during their visit to the Sutherland Shire.
See also: