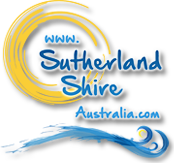 Sutherland Shire, Sydney Australia - Sunday, 14 August - 9:51am

Surf Activities
Breaks to cater for beginners to experts
Cronullas surfing breaks cater for a variety of surfing abilities. From soft easy beach breaks to world class waves at Shark Island and Voodoo this stretch of coastline has it all.
When it comes to surfing locations in Sydney, the beaches of Bate Bay/Cronulla provide perhaps the most variety and best quality of any other single stretch of coastline, headland to headland. From north to south there are in excess of 24 individual specific surf breaks and in addition to this another 5 kilometres of possible beach breaks available to surfers of all abilities.
Key surfing spots in the area include;
Voodoo- comprises of predominate left hand reef break of world class standard that can hold massive south swells.

The Alley- is the main beach break in the area at North Cronulla beach and the natural rip that occurs at the southern end of the beach makes for consistent sand banks and quality beach break waves. It can get really busy our here so be prepared for a bit of hassling.

Cronulla Point- was the birthplace of modern surfing in Cronulla now 50 years ago. The point is one of the only waves in the area that is protected from southerly winds which is a real bonus throughout winter but can get really crowded.

Shark Island - draws the world's elite body boarders each year for the Human Shark Island Challenge. I don't recommend you paddle out here at all unless you are an advanced surfer, instead watch the locals take it on from the safety of the esplanade. For the record the Island breaks best on a high tide with a south swell.

Sandshoes- is a little jewel on our southern peninsula and provides surfers with a short sharp right hander. It got its name because the surf pioneers of the 1960s, in the days before leg-ropes, wore sandshoes when they surfed because the place is ripe with sea urchins.
We hope you enjoy your visit to the Shire and enjoy our surfing beaches. Councils friendly lifeguards can direct you to the best surfing locations in the area so ask them for some local knowledge when you come for a surf.
Surfing Lessons
To experience the thrill of riding a wave you can take surfing lessons with either Cronulla Surfing Academy or Surfing Cronulla Surfschool. For those who are already at home on the board check out the links below for information, photos, surfcams and surf conditions.
Stand Up Paddleboards
If you want to get into the latest craze of stand up paddleboarding contact the team at Cronulla Stand up Paddleboards .
Useful Links