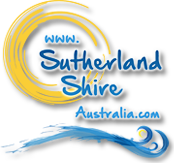 Sutherland Shire, Sydney Australia - Sunday, 14 August - 10:28am
Getting to Cronulla
By Train
Hop off the train at Cronulla train station, which is at the Southern end of the mall. From here you can easily walk to the beaches, shops and Ferry terminal.
If you're traveling from Sydney city, travel south on the Eastern Suburbs and Illawarra train line. Alternately if you're coming from Nowra, Wollongong or Dapto, travel North via the South Coast Line. From the airport, change at Wolli Creek onto the Illawarra line and catch the train to Cronulla. Below shows a cityrail network map of the local train stations.
By Road
From Sydney's CBD Cronulla is approx 45 minutes drive and is reached by several main roads by car or taxi, including the Princes Highway. From Sydney's International and Domestic Airport Cronulla is approx 30 minutes drive best reached by taxi. For a personalised service, Canons Shuttles specialises in airport pick-ups and charters. For up to date roads and traffic information visit: Live Traffic NSW
By Bus
To reach Cronulla by bus a network of three to four different routes is required from the city, making the train service a much faster option.
Getting Around
On arrival to Cronulla there are trains and buses for transport in and around the area. You can plan your trip using the Public Transport info line by calling 131500 or visiting their website
Cityrail operates the local train service, you can view their timetable for the Eastern Suburbs & Illawarra line here: Cityrail Timetable
Veolia operates the local bus service. You can view their timetable and maps here: Veolia Transport
Cronulla Ferries
The Bundeena Ferry departs Tonkin Wharf, Cronulla for Bundeena. Click here to view the Ferry timetable; Cronulla Ferries Timetable
Eastern Suburbs Illawarra Train Line Map
Source: http://www.cityrail.info/stations/network_map