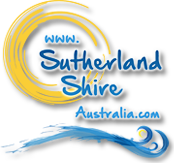 Sutherland Shire, Sydney Australia - Sunday, 14 August - 10:15am
Cronulla Shopping
Cronulla Plaza has a great range of shops with all the latest in ladies and kids fashion, beachwear, beautiful homewares, variety stores, toys and books. There are also three supermarkets in Cronulla, two IGA stores and a Woolworths, as well as a post office, dry cleaner and several banks.
Fashion
Cronulla Plaza has a number of boutiques selling designer clothing, jewellery and shoes. For young fashion lovers visit La Luna, Rundles, Bowerbird Collections, Dutchee Dutchee, Freelance Shoes and for some fabulous bargains don't miss Flirty and Decisions Decisions. For the more mature fashion palette Karlee's Boutique and Blue Illusion are a must.
If you want to hit the beach and need some new surfwear check out one of Cronullas many surf stores; Triple Bull, Cronulla Beach & Street, Cronulla Original Surf Company, Cronulla Surf Design, Pure Sea Surf Shop, Rip Curl Cronulla or Hazard's Surf Girl.
Books, Gifts, Art and Natures best
If you love books, quirky gifts and the best wrapping paper around wander up to Berkelouw Books, also check out The Best Little Bookshop In Town, which is located near the train station. Cronulla also has a range of specialty stores including Cronulla Art Gallery, Mrs Watsons organic health food store and Tree of life.
Shopping for the little ones
Cronulla has some adorable shops for kids, Stevie and Me has a beautiful range of unique baby and kids clothes, as well as some one off homewares, jewellery and bags for mum. Char Bella, a little gem located next to the Old Library restaurant, has some exquisite baby and toddler clothing and gifts. Just up the road is Kidstuff, a shop that sells an amazing range of toys, books, sporting equipment, arts and crafts for kids. They aim to encourage the development of a child's mind, imagination and physical wellbeing through educational toys and games.
And afterwards...
When you've finished shopping and your feet are aching why not treat yourself to an aromatic pedicure, or a heavenly hot stone massage at one of Cronullas Spas and Beauty salons. There's also a range of yoga centres within cronulla including Pause yogalaties and Heart and Soul Yoga to leave you feeling refreshed and relaxed.
For a list of shops and businesses click here.