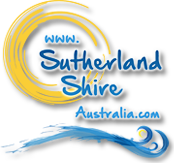 Sutherland Shire, Sydney Australia - Sunday, 14 August - 10:01am
Cronulla Health and Beauty
Take some time out to relax and indulge with a rejuvinating massage, facial, or pedicure during your time at Cronulla.
You'll find a range of professional Beauty Therapists in the area;
Refresh Face & Body is a beautiful vintage-inspired salon conveniently located within Rydges Cronulla. They have a huge range of treatments to suit everyone and every skin. If a hot towel treatment, scalp massage and an aromatic pedicure sounds like bliss wait until you experience it!

The first Ella Bache salon in the Shire recently opened at Cronulla. They offer a range of indulgent beauty treatments and skin care products as well as a complimentary Skin Diagnosis to assess what your skin needs to look and feel it's best.

Cronulla Skin Sanctuary truly is a sanctuary, from the moment you walk in you feel calm and relaxed. Cronulla Skin Sanctuary offers a full range of beauty and spa treatments as well as non-surgical face-lifts and Danne Paramedical Skin Treatments to naturally treat a large variety of conditions.

If you're wandering through Cronulla mall you can't miss Tamarind Day Spa. Make sure you check out their extensive range of massages, wraps and body polishes, they'll leave your skin glowing.

Cronulla Day Spa offers a range of quality treatments in a relaxed environment. They have some beautiful packages including the "Cronulla Girl" and "A day in Cronulla" which offers customers 4 hours of pure relaxation and pampering.

Tranquil Loft is just down the road at 52 Denman Avenue Woolooware. They offer a complete range of beauty and health treatments, including Remedial/Sports Massage, Reiki, Aromatherapy and Pregnancy Massage.
Yoga and Pilates
For relaxation, balance and clarity why not take a class at a yoga or pilates studio. Pause yogalaties are located upstairs in Studio 1/33 Cronulla Plaza, near the mall carpark. Heart and Soul yoga are also just off the mall in Purley Place Cronulla. Our friendly staff at the Visitor Information Centre in Cronulla mall can show you the way if you need directions.
Natural Therapists
There are a range of natural therapists in the area, for a directory of listings visit our Medical Services & Alternative Therapies page.