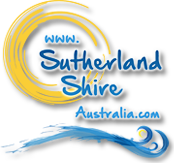 Sutherland Shire, Sydney Australia - Sunday, 14 August - 10:24am
North Cronulla Beach
North Cronulla beach is a popular sandy beach with a rocky shoreline to the south.
Off the beach are a great range of cafes, restaurants and Northies Cronulla hotel. Behind the beach at Dunningham Park there is a grassed area and a large playground for children. Just south of North Cronulla beach are 2 ocean baths. The smaller ocean bath is submerged at high tide. The ocean baths are not patrolled by lifeguards.
To hold a ceremony or have related photography at the park you must contact Sutherland Shire Council to make a booking.