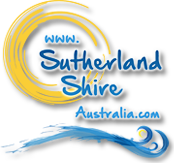 Sutherland Shire, Sydney Australia - Sunday, 14 August - 9:56am
Gunnamatta Bay
Gunnamatta Bay is perfect for parents with toddlers. It has large grassed areas, shade trees and a playground. This beautiful beach is on the river, and as such there are no waves in the enclosed swimming areas. This Beach is not patrolled by lifeguards.
Also features shelter sheds, disabled toilet and open air amphitheatre.
To hold a ceremony or have related photography at the beach contact Sutherland Shire council to make a booking.