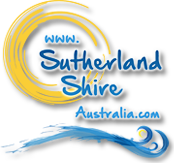 Sutherland Shire, Sydney Australia - Friday, 27 May - 10:42am

Cronulla Beaches
From Sydney:
30kms · 40 mins by car
Quick Stats:

Links:

Cronulla's beautiful stretch of coastline is a congregation point for thousands of swimmers, surfers, walkers, sporting teams, surf lifesaving events and café patrons.
Click on the links below to view a map of Cronulla's beaches and parks. For information on the best surf spots click here.
Major Patrolled Beaches
Cronulla's beaches are patrolled year round by council lifeguards and throughout summer in conjunction with volunteers from local Surf Life Saving Clubs.
Non Patrolled Beaches
Cronulla Coast - Greenhills, Blackwoods, Shelly Beach, Oak Park, Darook & Gunnamatta Bay
Kurnell - Boat Harbour, Silver Beach
Bundeena Beaches - Hordens, Gunyah & Jibbon Beaches
Royal National Park - Bonnie Vale, Garie, Marley, Era, Watamolla,
Let's go swimming now
There are five popular tidal pools in Cronulla so you can do some laps before heading off for an ice cream or a coffee! The tidal pools are located at North Cronulla, South Cronulla , Shelley beach, Oak park and Gunamatta.
Family day at the beach!
For families the beaches and bays of Cronulla offer a range of safe swimming spots to settle down with the kids for the day, all are just a short walk from the train station. Find a shady spot at one of the popular beach front parks at Cronulla, Oak Park Gunnamatta Park, or Darook Park overlooking Gunnamatta Bay. The little ones can burn some energy at the Pirate Ship Playground in the Plaza, or Shelly Beach and Dunningham Park playgrounds. The nearby tidal pools at Shelly Beach provide a more protected swimming environment and the surrounding rock pools are great for the kids to explore, all easily reached along the stunning coastal Esplanade Walk.
Surf Safety
There are rips and sand bars all along the Cronulla coastline, which can make for some great surf breaks but swimmers need to be very cautious and remember to ALWAYS SWIM BETWEEN THE FLAGS.
Please observe the following water safety information which may save your life.
NO FLAGS NO SWIM! Always swim between the red and yellow flags. The flags indicate a supervised swimming area, so never swim outside the flags.
DO NOT SWIM directly after a meal or if under the influence of alcohol.
DO NOT SWIM when the beach is closed or unpatrolled. If there are no red and yellow flags this means the beach is closed or unpatrolled.
DO NOT PANIC if you get caught in a current or undertow - raise one arm up in the air to signal for lifeguard assistance, stay calm and float until help arrives.
DO NOT STRUGGLE if you get a cramp - raise your arm for help and float or keep the affected parts of your body perfectly still.
DO NOT STRUGGLE against a rip or current - swim diagonally across it.
ALWAYS supervise your child in or around any body of water.
IF UNSURE of surf conditions ask the lifeguards or lifesaver for advice.
Sun Safety
Too much exposure to the sun can cause skin cancer, so make sure that whenever you visit the beach you take adequate precautions. Always wear sunscreen (maximum protection factor), a hat and a shirt. It is also wise to avoid long periods of direct exposure to the sun during the hottest hours of the day. The Cancer Council NSW recommend you proctect yourself in five ways from the sun. These include;
Slip on clothing that covers your arms and legs
Slap on a broad brimmed or legionnaires hat
Slop on 30+, broad-spectrum sunscreen
Seek shade
Slide on wrap around sunglasses
Cronulla Beaches Menu: