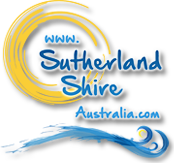 Sutherland Shire, Sydney Australia - Sunday, 14 August - 10:00am

Cronulla Bars and Clubs
Cronulla is the epicentre of night life in the Shire, locals and visitors come together to eat, drink, dance and have fun!
We've split out the venues by party style below to make it easy for you to plan your perfect night;
Cocktails with the ladies (and boutique beer for the gents)
Mundos Grill and Tapas Bar - relax on the balcony with your girlfriends and enjoy a delightful cocktail at this sophisticated and stylish Latin restaurant. To keep the boys entertained there are some delicious grill and tapas options with impressive names..."Queso De Cabra Fritos"!
Cronulla RSL - Settle down in the cocktail lounge with spectacular views of the beach and watch the sunset, as you sip on one of the RSLs signature cocktails like "the Stoinker".
Northies Martini Bar and Mango Jam - Northies boasts an impressive cocktail list with highlights including the "Temptation Mule",
"Stiffler's Mum", "June Sparkle", "Vanilla Apple Cosmo" and the electric blue "Smurf-o-tonic". Northies also offers quality boutique bottled and draught beers.
Beer and Footy
Northies Sports Bar - Watch League, Union, Boxing and Cricket matches live at one of the busiest Sports Bars in Sydney. Northies Sports Bar also offers live entertainment 5 nights a week.
JDs Bar and Grill - Alive and buzzing 7 nights of the week from 5 pm, JD's merges great food with great atmosphere. On Friday and Saturday nights fantastic retro DJ's will have you up and off your seat dancing to your old favorites.
Party Central
If you want to get your fist pumping and feet shuffling head to Northies Bar and Fusion Nightclub. Northies showcases many of the most well known DJs in Australia and has a state of the art JBN sound ceiling. Fusion nightspot, located upstairs in Cronulla Mall is open until 3am and will have you dancing the night away.
Dinner and Drinks.. maybe some Dancing
If you're after a restaurant and bar with a laid back atmosphere, where you can hang out with your mates, 2230 Restaurant and Bar and Sting Bar are great options.
2230 is named after the Cronulla suburb postcode and caters to the 25+ crowd. It offers a delicious tapas menu and an impressive wine and cocktail menu.
Sting Bar and Restaurant is a stylish little bar on the Kingsway and for such a popular place the prices for meals are very reasonable. They often have live music as well to kick start your evening and get you in the dancing mood.
Many of the restaurants in Cronulla offer similar dining experiences, ZINC restaurant, Simones on the park, Nulla Nulla and Splash Tapas are also great venues to have a meal and a few drinks.
Live Music and Mezze
Brass Monkey is an entertaining little bar hidden downstairs in Cronulla Plaza. It hosts an ecclectic mix of live music most nights of the week. They attract some of the big names in Australian and International music, including jazz, blues, roots, funk, pop and world music. Book your 'dinner and a show' tickets early to enjoy live music with mezze and tapas dishes. It's a perfect night in!