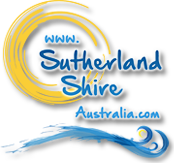 Sutherland Shire, Sydney Australia - Tuesday, 28 June - 9:27pm

Bundeena & Maianbar Art Trail
The desire to live and work close to nature brings many renowned artists to Bundeena and Maianbar. A diverse group of local artists participate in the Bundeena and Maianbar Art Trail on the first Sunday of every month, when artists studios are open to the public. You'll find an official Art Trail map on a sign post in the main street of Bundeena and big yellow and green art trail signs displayed outside each studio.
You can also check online to see which studios are open and download a map at the Art Trail Website
Local Artisians
Bundeena and Maianbar are also home to other artisans whose crafts are for sale in their studios or in the local shops. There is an abundance of local talent producing fine handmade ceramics, jewellery, and textiles. Some artisans also offer classes and demonstrations on weekends. 'Markets by the Sea' provides local talent an opportunity to display their goods and services for sale on the first Sunday of each month. Market stalls are located near the ferry wharf.