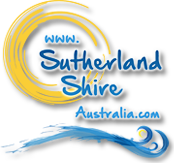 Sutherland Shire, Sydney Australia - Tuesday, 28 June - 3:31pm

Horderns Beach
Hordens Beach is located next to the Ferry Wharf and is one of the most popular beaches in Bundeena. It has dog on-leash and dog off-leash at certain times, for more information visit Sutherland Shire Council's website.
Hordens Beach is not fenced. Entrances are through Brighton Street, Horderns Lane and Liverpool Street.
Bins are provided at Brighton Street entrance. Toilet facilities nearby at the ferry ramp (at the eastern end near Brighton Street).