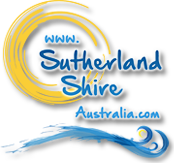 Sutherland Shire, Sydney Australia - Tuesday, 28 June - 4:47pm
Gunyah Beach
Gunyah Beach is a local favourite, next to the popular Hordens Beach at Bundeena. The rocky coastline is great for snorkelling.
Dog on-leash walking is allowed all year, however time restrictions apply from September to April and dogs are prohibited at other times. Visit Sutherland Shire Council website for more details.
Parking is limited, entrance through Beach Street, The Avenue and The Lambeth Walk.
The nearest public toilet is at the ferry ramp (near Brighton Street).