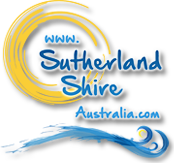 Sutherland Shire, Sydney Australia - Friday, 1 December - 3:28am

Bundeena - Nature's Masterpiece
From Sydney:
51kms · 66 mins by car
Quick Stats:

Untouched beaches, the Royal National Park, cultural and historical walks, a thriving art scene, cosy B&Bs and aboriginal rock carvings are just a handful of the many attractions Bundeena has to offer…
The name Bundeena is an aboriginal word meaning "noise like thunder" and when you hear the waves lap up against the white sand its easy to understand why. You will find traces of the original inhabitants, the Dharawal people in rock carvings and middens throughout the area.
Bundeena has one of the highest concentrations of artists in NSW and it's easy to see why they are drawn here. A 55km drive south of Sydney, or a relaxing ferry crossing from Cronulla, the area is saturated with some of the best scenery in the state. Shake off the dust of the city on a 2 day walk along the 26 kilometre coastal track to otford. Chill out at a local cafe and be sure to explore the Bundeena & Maianbar Art Trail on the 1st Sunday of the month, the same day as the "Markets by the Sea"
Bundeena and Maianbar offer a wealth of beautiful scenery as well as plenty of outdoor activities, shops, cafes, and overnight accomodation, only an hour south of Central Sydney.
Bundeena Menu: