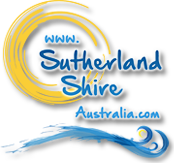 Sutherland Shire, Sydney Australia - Monday, 18 February - 8:05am

Health and Beauty
Health and Beauty Menu:

Add Your Business
Birth Educator, Doula and Baby Whisperer
Julie's antenatal classes are ideally started when you are between 25-35 weeks pregnant, however many people do start later than this due to hectic schedules. Ideally there is 6-8 couples maximum per course, allowing one on one attention and a more relaxed, boutique atmosphere. Julie provides courses over weekends, during weekday nights and weekday days. Check the website for full dates and time details.
Location:
Sutherland Shire
Health and Beauty Menu: