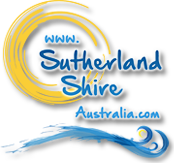 Sutherland Shire, Sydney Australia - Friday, 1 December - 4:43am

Health and Beauty
Health and Beauty Menu:

Add Your Business

Map View
Birth Educator, Doula and Baby Whisperer
Pregnant? Transition into Parenthood: Birth and Baby Care Course - download the PDF for full details - Popular courses for all pregnant couples 2-day or 1 -day includes a 2 take-away workbooks of 200 pages of excellent notes with diagrams and pics, edited by expert Julie, covers all the wisdom and practicalities for labour, birth, and baby care. Baby Care Course for all pregnant couples planning a Cesarean Section. See all the great videos on website.
Location:
Sydney
Health and Beauty Menu: