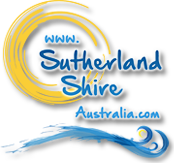 Sutherland Shire, Sydney Australia - Monday, 6 July - 11:41am

Woronora

Add Your Business

Map View
On the beautiful Woronora River is The Bridge Restaurant and Bar, and has established a strong reputation for quality food and excellent service, not to...
Location:
Woronora
A small & friendly Club sitated on the Wornora River THURSDAY NIGHT: Raffles and member badge draw FRIDAY LUNCH: The famous $9.50 BBQ LIVE ENTERTAINMENT...
Location:
Woronora
Enjoy our Waterfront Cafe (menu options may be limited after 4pm) Home baking is our specialty. New and used kayaks, canoes and accessories for sale....
Location:
Woronora