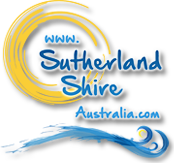 Sutherland Shire, Sydney Australia - Friday, 27 May - 10:22am

Miranda

Add Your Business

Map View
Unashamedly Tex-Mex (short for Texan-Mexican cuisine and distinct from authentic Mexican), El Camino Cantina's value-packed, crowd-pleasing menu includes house-made tortillas and complimentary, bottomless chips and...
Location:
Miranda
REAL chocolate is the currency of San Churro – it is our life work, and we are devoted – some would say fanatical – about...
Location:
Miranda
From Mexico City to the Yucatan Peninsula, regional flavours and techniques are united in the dishes at Méjico, creating some of the finest modern, market-to-table...
Location:
Miranda