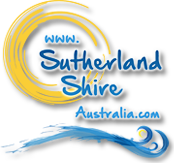 Sutherland Shire, Sydney Australia - Friday, 27 May - 9:20am
Gymea

Add Your Business

Map View
The Gymea Hotel is the perfect spot for entertaining, a leisurely lunch or a cheeky afternoon cocktail. Located in the heart of the Shire, the...
Location:
GYMEA
'The best retro music in the Shire', with sounds from the 60s through to the 90s. Friday and Saturday nights from 9pm to 3am. No...
Location:
GYMEA
Established in 1983, Caruso's has provided authentic traditional italian food and quality service. These efforts have been industry recognised in a number of statewide challenges...
Location:
GYMEA
Warm & welcoming, Tradies Gymea is a community club in the heart of the Sutherland Shire. Renowned for our friendly service, quality dining and community...
Location:
GYMEA