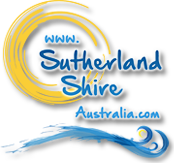 Sutherland Shire, Sydney Australia - Friday, 27 May - 10:38am
Engadine

Add Your Business

Map View
Step back in time at the Old Liberty Diner. With American comfort food brought to you by a New York Chef.
Location:
Engadine
* Located on the edge of the Royal National Park * Brasserie 2233 with outdoor seating * Live entertainment every Friday and Saturday night from...
Location:
ENGADINE
Located in Engadine, Chicken Shack is THE place when you are looking for takeaways. We offer fast, friendly service and great food.
Location:
Engadine
Come in & try our new range of fresh juices, healthy wraps & gluten free cakes!
Location:
Engadine