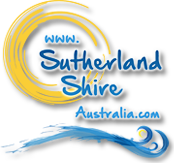 Sutherland Shire, Sydney Australia - Friday, 27 May - 10:46am
Bundeena

Add Your Business

Map View
Bundeena CSC is now open for trade. Open seven days from 10am.
Location:
Bundeena
Bundeena Bowling & Sports Club is a family friendly club with lots of things to keep the whole family entertained. • Outdoor shaded area •...
Location:
BUNDEENA
Great Coffee, famous Bundeena Breakfast, Fish & Chips, Big Aussie Burgers, Sandwiches, Gourmet Pies and Cakes, Fresh Juice, Gourmet Salads, Pizzas and Pasta. You'll find...
Location:
BUNDEENA
Healthy gourmet food, kebabs, slads, gourmet pies, vegetarian meals, fresh juice-smoothies, dibella fresh roast cuisine available, birthday cakes made to order - ask us about...
Location:
Bundeena