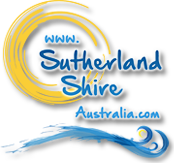 Sutherland Shire, Sydney Australia - Saturday, 5 December - 7:40am
Expired Event - Sutherland 2 Surf with a Twist – Virtually - 7 Aug 2020
This is a past event:
Search for New Events »
Sutherland 2 Surf with a Twist – Virtually
When:
Every day until Sun 09 Aug 2020
Details:
The Tradies Virtual Sutherland 2 Surf will be held over the weekend of 7th, 8th & 9th August 2020.

Run or walk the Tradies Virtual S2S on the course of your choice, from any location, at your own pace. You can even take the dog with you or do it on a treadmill. Achieve a personal challenge, aim for a personal best time, or simply enjoy participating with family and friends.

For Wanda SLSC, the Sutherland 2 Surf is our flagship annual fundraising event and represents the very essence of what our club is about - Community. Acting Club President Nathan Spinner says, "It was so important for the Club to be able to hold the event in 2020 as it looks to celebrate S2S's 50th year in 2021. It means a great deal to Wanda SLSC in holding a Virtual S2S as it provides continuity for you, the Club and the greater community."

Each year the S2S raises valuable funds for the purchase of vital life saving equipment – rescue tubes, inflatable rescue boats and engines, fuel, rescue boards and training, and many more services and equipment. This enables Wanda SLSC to attract, train and retain lifesavers to patrol Wanda Beach, keeping our community safe.

Location:
This event takes place virtually, so you can join from anywhere in the world! Run your usual track, on your treadmill, around your block or run the trails. Make sure to keep a safe distance from others and adhere to the proper government social distancing guidelines.
Contact:
Enter via the website link below on
Share Event
Share
Sutherland 2 Surf with a Twist – Virtually

with friends.
What's New
Discover in three hours what Bass and Flinders discovered in 3 days!
more »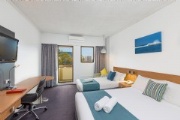 Metro Hotel Miranda is your home away from home in the Sutherland Shire, whether it is for business or pleasure.
more »
Events Menu: