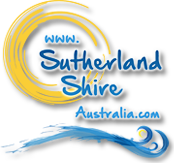 Sutherland Shire, Sydney Australia - Friday, 22 June - 5:42am

Expired Event - The Iconic Surfing World Camp - NSW South Coast - 29 Sep 2017
This is a past event:
Search for New Events »
The Iconic Surfing World Camp - NSW South Coast
When:
Every day until Mon 02 Oct 2017
Details:
Australia's biggest family surf, camp and music weekend.

The opportunity to speak to the country's finest shapers and test out over 100 boards.

Take part in yoga, meditation, Tai-chi classes.

Be part of the Surfing World tribe for four days.

What urban or suburban parent doesn't want to see their children running up and down the beach, going for bushwalks and learning to mediate – blissfully un-attached to anything electronic? Surfing World Magazine will again host the best four-day weekend for families.

Just 1.5 hours south of Sydney at The Farm (just 5 minutes south of Shellharbour), the Surfing World Camp has become renowned as one of the best weekends on the Australian surfer's calendar.

ABOUT THE EVENT:

The Surfing World Camp debuted in 2015 as an annual event. Its success led to the addition of a second camp in 2017.

The September long weekend is a symbolic start to summer in Australia. In NSW, the clocks change, the days get longer, the sun hotter and the waves will pump - they always do for the Surfing World Camp. Bringing together a collection of stoked out individuals Australia-wide, the camp is a unique hybrid that takes your traditional Australian surf trip, adds mountains of good vibes, great people, inspiring workshops and live music, not to mention meeting the craftsmen behind some of the county's finest boards, to create stories you'll be reminiscing over for years.

Surfing World Editor Vaughan Blakey says, "Surfing World Camp is what surfing is at its core in this country. It's a weekend that makes you feel great about surfing and being a surfer. Everyone is equal, no one better or worse, its just a whole lot of eternal grommets running wild and having the best time."

Tickets and further information at the website.

Here's what attendees from the last camp had to say:

"I love the vibe of it...even in the pouring rain and crazy wild surf this year, everybody still got something out of it. So friendly, no angst, just fun times in and out of the water." – Leaf Wade

"The best bit about the camp was the opportunity to meet shapers and talk about their designs; the music and the chance to share the love of surfing with like-minded people."- Alan Wright

"I love surfing and living a healthy lifestyle. The festival was a great opportunity to enjoy both these things and kick back with good vibes and meet new people." – David Bollinger
Location:
THE FARM, Held amongst the tree-lined paddocks of beautiful Killalea State National Park Campgrounds, Shell Cove, NSW
Contact:
Contact Emily Elston for more information, (including media passes and interviews) on
0411 392 677
Share Event
Share
The Iconic Surfing World Camp - NSW South Coast

with friends.
What's New
Colour, Design, Bridal, Events, Creative Styling, Hair Extensions - a destination to be experienced!
more »
Don't miss out our Offer to good not to miss out
more »
Events Menu: