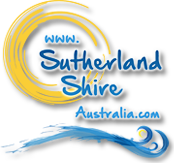 Sutherland Shire, Sydney Australia - Wednesday, 4 August - 7:37pm
Events
August 2021
Sun 15 Aug 2021
Brass Monkey, 115A Cronulla Street Cronulla
This Sunday afternoon one of Australia's most talented jazz/blues/vocalist/songwriter/pianists, Daryl Aberhart will be having a soulful blues-infused party with us to celebrate the release of his...
Sat 21 Aug 2021
Brass Monkey 115A Cronulla Street Cronulla
Sydney's Australian Bush Folk Punk stalwarts 'Handsome Young Strangers' have been dishing out traditional folk songs and originals for 17 years. This time they've teamed...
Events Menu: