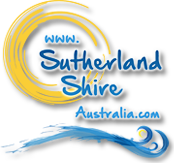 Sutherland Shire, Sydney Australia - Saturday, 26 September - 6:35pm
Events
September 2020
Daily (Tue 29 Sep - Wed 30 Sep 2020)
3a Stapelton Ave Sutherland, NSW 2232
Over two action packed days students will explore all of the acting foundations needed to interpret, stage and perform a wide variety of theatrical performances. Core...
Daily (Thu 01 Oct - Sat 31 Oct 2020)
Outside or from the comfort of your own home, the choice...
The MS Gong Ride Virtual. RIDE SOLO. RIDE UNITED. RIDE FOR MS. RIDE FOR FREE! This year, no one will miss out on this sell-out event....
Thu 01 Oct 2020
Online webinar
Highlighting online shopping and how to protect yourself fake websites, your rights under Australian consumer law with repairs, returns and refunds.
Daily (Thu 01 Oct - Sat 31 Oct 2020)
Anywhere
Because you are born to be wild! The Stayin' Wild Challenge is a four-week wellbeing program designed to help you feel fit, fabulous and connected in...
Monthly on the 1st Sunday
Sun 04 Oct 2020
Summers Reserve, Brighton Street, Bundeena
Local market held on the FIRST SUNDAY of the month. Short walk from Bundeena wharf - come by car through the beautiful Royal National Park or...
Sun 18 Oct 2020
Right on your doorstep!
Run City2Surf's virtual race- right on your doorstep! City2Surf's iconic race has gone Virtual! On October 18 you can run your own City2Surf race. Whether you...
Events Menu: