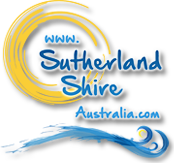 Sutherland Shire, Sydney Australia - Wednesday, 5 August - 8:14pm

Events
August 2020
Daily (Mon 18 May - Sun 30 Aug 2020)
Virtual event Australia Wide
Love your running and missing your school cross country in 2020? The Great Australian Cross-Country Challenge enables you to run, anywhere, any time that suits you,...
Daily (Fri 07 Aug - Sun 09 Aug 2020)
This event takes place virtually, so you can join from anywhere...
The Tradies Virtual Sutherland 2 Surf will be held over the weekend of 7th, 8th & 9th August 2020. Run or walk the Tradies Virtual S2S...
Every Week on Friday until Fri 07 Aug 2020
Fri 07 Aug
Fired Up BBQ Kingswood Road Engadine 10/7 Cafe Y Menai 17/7...
A roaming podcast coming to the ears buds of the Sutherland Shire LIVE via PodBean. Follow the Sutherland Shire Podcast Station (aka ShirePOD) on Podbean...
Sun 23 Aug 2020
Don Lucas Reserve, 1 Mitchell Road, Cronulla
We will host more than 120 stalls along with entertainment and kids rides
Events Menu: