Sutherland Shire, Sydney Australia - Wednesday, 25 April - 2:20am
Sutherland Shire Spinners & Weavers, Inc - Participant in 2018 Australian Heritage Festival
When:
Selected Dates until Sat 28 Apr 2018
Also on: Sat 28 Apr
Time:
As set out below for each venue.
Details:
Join us at the 2018 Australian Heritage Festival – a National Trust initiative.

Wash, comb, dye and spin fleece, knit then felt - voila! a new hat. All part of the culture of Sutherland Shire Spinners & Weavers. If you would like to see more of our member's work and demonstrations of the skills in practice please visit us during the Heritage Festival. There will be beautiful handmade items for you to see, many of these will also be offered for sale should you wish to buy a gift for a friend or treat yourself. See spinning and weaving in progress and demonstrations of wool preparation. Talk to our members about what they do. You will be amazed at the variety of skills handed down through time which continue to shape our culture.

There are a number of other exhibitions for you and your family to enjoy at each of the venues listed and lunch, morning and afternoon teas are available to purchase at each venue. So make a day of it and visit Sutherland Shire.

Venues and Times:

Saturday 21 April 2018: Woronora Memorial Park (Woronora Cemetery) in the Rotunda, 121 Linden Street, Sutherland from 10am to 3pm.

Saturday 28 April 2018: Tradies Club Gymea, 57 Manchester Road, Gymea (with Botany Family History Society) from 10am to 4pm.

FREE Entry at all venues.
Location:
Saturday 21 April 2018 - Woronora Memorial Park
Saturday 28 April 2018 - Tradies Gymea Club

Contact:
Enquiries to Karen on
0419 273 193
Share Event
Share
Sutherland Shire Spinners & Weavers, Inc - Participant in 2018 Australian Heritage Festival

with friends.
What's New
Bee Finance Savvy can help you maximise how much you can borrow for your next property purchase. Call us now.
more »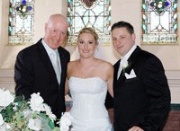 The Shire's most popular local male Celebrant! Providing Wedding Services over 20 years. Contact Ian on 0407 402.
more »
Events Menu: