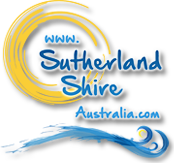 Sutherland Shire, Sydney Australia - Tuesday, 19 October - 8:10am
Churches and Religion

Add Your Business

Map View
Shirelive is a large, modern church in the heart of Sutherland. We are passionate about life, love, friends, family and, somewhere along the line, we...
Location:
Sutherland
We are comitted to helping you achieve what you believe God has for your life. We are a Bible based Penticostal Church and we...
Location:
Menai
We are a variety of people from all walks of life, who have a common faith in Jesus Christ. We don't have all the answers...
Location:
Engadine