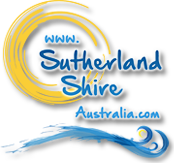 Sutherland Shire, Sydney Australia - Tuesday, 15 October - 6:40am
Share, Lease & Virtual Office Space

Add Your Business
Inspire Cowork is a shared office and entrepreneur community. An impressive professional work space where you can concentrate and get work done around other like...
Location:
Miranda
Regus provide you with a professional and economical total office solution. Located in the heart of key business districts, they are suitable for all types...
Location:
Miranda
The Southern Corporate Centre is an office complex in the heart of Engadine that provides a professional environment for businesses. Services provided include legal services,...
Location:
Engadine
Empire Health is offering flexible professional consulting space at Highfield Suites. All suites offer professional fitouts and IT allowing you to establish yourself in private...
Location:
Caringbah
The Promenade is located on North Cronulla Beach. We provide Serviced + Virtual Offices, Board- and Meeting rooms to Businesses who need office space +...
Location:
Cronulla