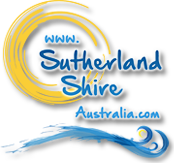 Sutherland Shire, Sydney Australia - Tuesday, 5 December - 8:59am

Banks & Financial Institutions

Add Your Business

Map View
The team at AGS Accounting can advise you on all Tax and Accounting matters such as income tax return preparation and compliance, management accounting, tax...
Location:
Miranda
Specialising in all your home loan needs, Godwin Finance and their expert team are on hand to provide support. With access to 60 + lenders...
Location:
Miranda
We are specialists in Home Loans, Business Loans, Motor Vehicle and Equipment Finance. Shire Home Loans is accredited as a Full Member with the Mortgage...
Location:
Cronulla
At IMB we have been helping our members achieve their financial goals for over 135 years. So whether you need a home loan solution with...
Location:
Miranda