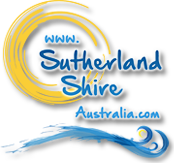 Sutherland Shire, Sydney Australia - Friday, 1 December - 3:43am
Automotive Services

Add Your Business

Map View
In Kirrawee in the Sutherland Shire, you will find mechanics who can meet all your auto repair needs at Shire Tune & Service. • Electronic...
Location:
Kirrawee
MOTOR CYCLIST and HORSE RIDER fall protection jackets and vests by HIT AIR (Japan). Built in and reusable airbag impact protection since 1995. Over...
Location:
Grays Point
Whatever you need for your car, truck or bike, you'll find it at Autobarn Caringbah. Check out our mobile electronics display for all the latest...
Location:
Caringbah
Solartint - synonymous with window tinting, has been a household word throughout Australia for 35 years. Recognised as an industry leader, Solartint leaves no stone...
Location:
Caringbah
The leading Volkswagen dealership servicing Sutherland since 1996. We're proud to offer our customers the widest range of Volkswagen cars in the Shire....
Location:
Sutherland