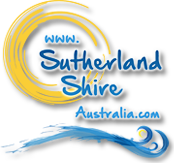 Sutherland Shire, Sydney Australia - Friday, 1 December - 5:20am

Bed and Breakfasts

Add Your Business

Map View
Relax Refresh Rejuvenate Recharge
Winner of the 2007 Sutherland Shire Award for Best Small Scale Accommodation. Rated 5 star by the AAA, Beachhaven Luxury Accommodation is a great base from which to explore the Royal National Park, NSW, Australia, the world's second oldest national park, famed for its natural beauty, fine swimming beaches and good walking tracks.
Location:
Bundeena
Overview

Details
Escape to Tumbling Waters Retreat at Stanwell Tops less than an hour's drive south of Sydney CBD, surrounded by the Royal National Park, Stay in...
Location:
Stanwell Tops
Overview

Details
This newly built, self-contained Studio Garden Apartment is beautiful with a sunny courtyard. The studio bedroom is spacious with a comfy bed, en-suite and wardrobe....
Location:
Cronulla