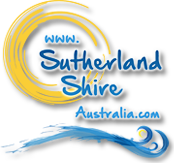 Sutherland Shire, Sydney Australia - Friday, 1 December - 4:44am
Accommodation
Accommodation Menu:

Add Your Business

Map View
Relax Refresh Rejuvenate Recharge
Winner of the 2007 Sutherland Shire Award for Best Small Scale Accommodation. Rated 5 star by the AAA, Beachhaven Luxury Accommodation is a great base from which to explore the Royal National Park, NSW, Australia, the world's second oldest national park, famed for its natural beauty, fine swimming beaches and good walking tracks.
Location:
Bundeena
Stay a Day - Stay a week - Stay a Month
Looking for accommodation in Cronulla? Quest Cronulla Beach offers fully self contained Serviced Apartments. We are ideally situated to give you everything in a moment's reach. Our complex features High Speed Wifi Access, a 25m resort style pool, spa, sauna and Gym and free on-site parking. Enjoy Cronulla's beautiful expanse of beach situated directly opposite the complex. Relax, Shop, Work or Play... Its all on offer at Quest Cronulla Beach.
Location:
CRONULLA
Accommodation Menu: