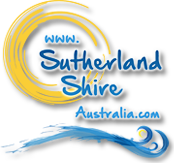 Sutherland Shire, Sydney Australia - Monday, 18 February - 7:56am
Weather Forecast
For up to date roads and traffic information visit: NSW Live Traffic
What's New
A conveyancing-only law firm, where top priority is to maximise your savings while minimising your legal risk. Call now.more
How about a Surprise Marriage Ceremony at your Engagement Party! Contact Jenny for some great ideas.more
View MoreSutherland Shire Announcements
Sutherland Shire
Sydney District Forecast
Monday - Possible thunderstorm
Hot. Sunny day. The chance of a shower or thunderstorm in the southwest this afternoon and evening. Light winds becoming NE 25 to 40 km/h in the early afternoon then shifting S/SE 15 to 20 km/h in the late evening.
Tuesday - Possible thunderstorm
Partly cloudy. High chance of showers, most likely in the afternoon and evening. The chance of a thunderstorm. Light winds becoming S/SE 25 to 35 km/h in the morning.
Now

Cronulla

23.9°C


Windy
Last updated:
Monday 7:40am EDT

Wind Speed:
9km/h gusting to 11km/h
Wind Direction: 4° (N)
Rain since 9am: 0.0mm
Dew Point: 19.2°C
Humidity: 75%
Pressure: 1010.4hPa

7 Day

Forecast

Cronulla

Summary
Max
Min

Today

18 Feb
Windy
32°C
20°C

Tue

19 Feb
Possible thunderstorm
27°C
22°C

Wed

20 Feb
Possible shower
26°C
21°C

Thu

21 Feb
Possible shower
25°C
21°C

Fri

22 Feb
Possible shower
23°C
19°C

Sat

23 Feb
Possible shower
23°C
19°C

Sun

24 Feb
Possible shower
25°C
19°C
Cronulla weather
Wollongong radar


Weather data provided by Weatherzone

Click here for General climate information and what to wear »