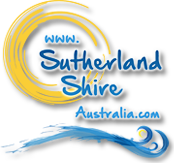 Sutherland Shire, Sydney Australia - Sunday, 14 August - 9:58am

Sporting Venues
There's nothing quite like starting a day in the Shire with a refreshing workout …

Leisure Centres

Sutherland Shire has a selection of Leisure Centres for the fitness fanatics.
Sutherland Leisure Centre is one of the largest leisure facilities of its type in the Southern Hemisphere. The Centre consists of a 50-metre heated outdoor pool, an international size water polo pool and a multi-functional family fun and recreation area incorporating both a 50-metre and 25-metre indoor pool, spa and steam room. The fitness area conducts more than 175 fitness classes per week which include group fitness, circuit, boxing, and aqua.
Phone: (02) 8536 9777.
Caringbah Leisure Centre is the perfect place for relaxing, increasing your fitness levels or just having fun with the family. Incorporating a vast range of aquatic activities you are sure to find something to suit your needs.
Phone: (02) 9525 6777.
Engadine Leisure Centre's redevelopment is scheduled to open early 2008 with state-of-the-art fitness gyms, plus quality aquatic programs with an emphasis on healthy lifestyles. Aquatic facilities are available now. Phone: (02) 9520 5821.
Golf
Looking for a social game of golf? Then look no further than Sutherland Shire Council's two unique public courses and its new state of the art driving range. Whether a novice or a pro, we have a game for you and can cater for social groups.
Kareela Golf Course. This gentle hillside course with it's tightly tree lined valley sets an enjoyable challenge for a quality game. Licensed club facilities available. Cnr Bates Drive & Princes Hwy.
Pro Shop: (02) 9521 6279.
Woolooware Golf Course. This delightful easy walking course boasts full fairway watering, parkland gardens and an abundance of wildlife. Licensed club facilities available. Harnleigh Ave.
Pro Shop: (02) 9523 3882.
The Ridge Golf Driving Range. Located within the sports complex at Barden Ridge and featuring 52 bays over two tiers. Open seven days to help you perfect your swing. Kiosk facilities available. Recreation Drive, Barden Ridge.
Pro Shop: (02) 9541 4960.
Menai Indoor Sports Facilities
Whether you need to hire a court to practice or a friendly game of basketball with mates? Menai Indoor Sports Centre is the answer for all your indoor sports needs.
Call (02) 9532 0444 to book a court.
Tennis
Sutherland Shire Council has a range of year-round tennis facilities available for casual hire. Whether an avid competitor or social player, a variety of courts are available so please see the table below.
Locality
Street address
Description
Booking Phone No.
Bangor
Pyree Street
2 hardcourts, no lights
9543 5114
Bangor
Yala Road
2 synthetic grass courts, lights
9543 5114
Bonnet Bay
Lakewood City Reserve, Coolidge Crescent
2 hardcourts, lights
9528 3752
Bundeena
Liverpool Street
2 synthetic grass courts, lights
9523 6625
Caringbah
Fenton Avenue
4 synthetic grass courts, no lights
9524 5283
Como
Scylla Bay Reserve, Cremona Rd
2 hardcourts, no lights
9528 7541
Engadine
Dobell Road
2 synthetic grass courts, lights
9520 2180
Illawong
Blaxland Drive
4 hardcourts, lights
9543 2641
Miranda
Seymour Shaw Park, Wandella Rd
8 synthetic grass courts,
lights
9526 1004
Sutherland
Waratah Park, Rawson Ave
4 hardcourts, lights
9521 2769
Sutherland Oval
The Grand Parade
2 hardcourts, lights
9521 2351
Waterfall
Warabin & Kooraban Streets
2 hardcourts,
no lights
9520 5689
Woronora Heights
Willaroo Road, Woronora Heights (next to shops)
1 synthetic court,
lights
9520 2006
Cycling
The Sutherland Shire has a variety of cycleways incorporating different terrains making them suitable for a range of fitness levels and riding experiences. So pack your bikes and don't forget your helmets. A series of maps are currently being developed.
For further information contact Sutherland Shire Council on (02) 9710 0333.